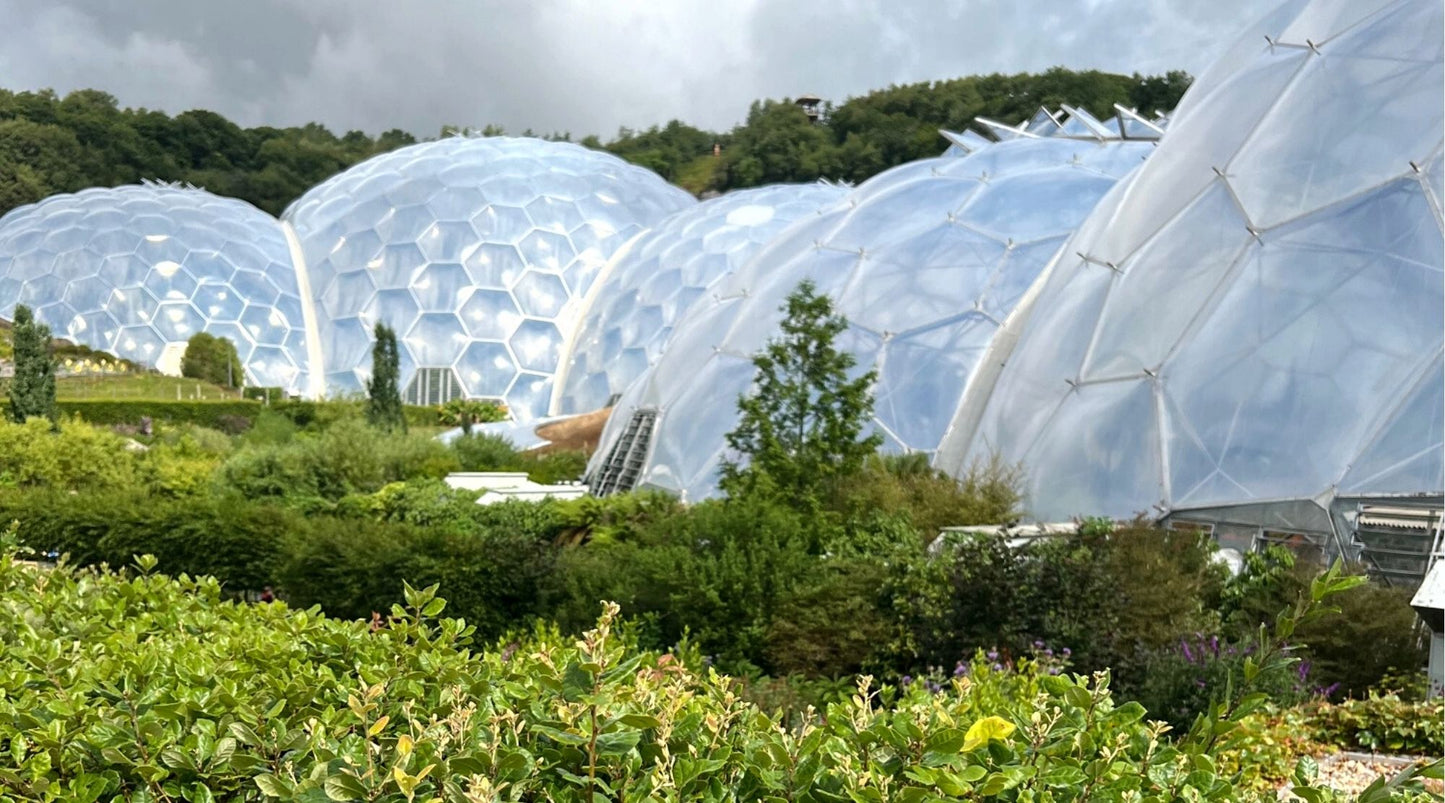 Treasuring The World We Want To Live In
Last week I had the chance to visit the Eden Project, in Cornwall UK. I spent the whole day there with my children and it was absolutely amazing.
For those who don't know about this fabulous project, they are an educational charity and social enterprise who have made it their mission to "create movement that builds relationship between people and the natural world to demonstrate the power of working together for the benefit of all living things."
The project was started 20 years ago and has resulted in a theatre of plants and people. We found ourselves transported into rainforests from around the globe, to gorgeous Mediterranean climes, with a huge variety of plants and fauna.
The message is clear – what we do to the Earth we do to ourselves – let's treasure and support a world we want to live in. The climate is already changing – way too fast – and it will impact us all.
Planting more trees is an important way we can clean up our air and help protect our rich biodiversity.
A bit about the steps we are taking to tackle climate change at Silverwood:
At Silverwood jewellery, we have decided to fund the replanting of a tree for every piece of jewellery we sell. After all, nature inspired every piece of wood jewellery we create. This means your favourite statement necklace could actually participate in restoring the equilibium and health of our planet.
This is a small step but it's something we can do. Read more about our partnership with One Tree Planted here.
And sustainability needs to move into every aspect of our lives. That's why we aim to create natural jewellery, that is handcrafted locally, from sustainably sourced woods. We are also working on increasing the amount of recycled silver we use in our pieces. For us, sustainability is about respect for people and planet and we thank you for your support. For more on this, go here.